The Wisdom Light® Promises the Highest Quality Singing Quartz Crystal Bowls, Singing Pyramids, Bowl Cases and Accessories.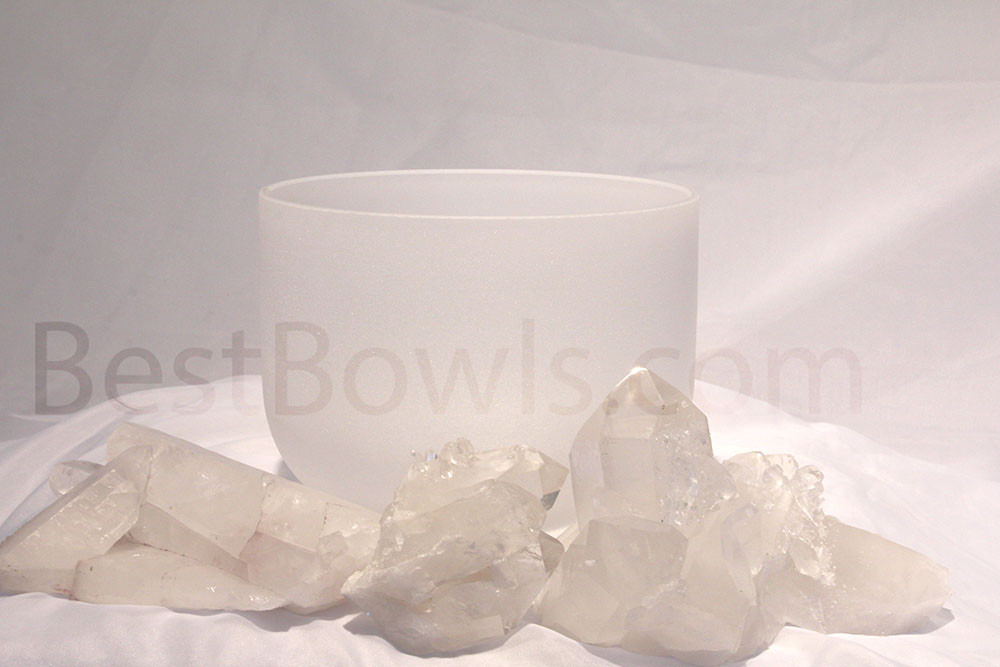 We appreciate your recognition of and respect for our Premium Quality and Personalized Service worldwide.
In fact, you are in good company...
MOST OF OUR CRYSTAL BOWLS AND SINGING PYRAMIDS GO TO PROFESSIONALS: Practitioners, Musicians, Performing Artists
Sound Therapists, Yoga Teachers, Massage Practitioners, Medical Doctors, University Professors, Chiropractors, Reiki Practitioners, Musicians, Singers, Meditation Teachers and Energy Workers choose Wisdom Light Crystal Bowls and Pyramids when they want the best, most consistent sound, top quality resonance, and personal customer service for their practices, clients and own reputations.
Those Who Know Sound, Know Quality.
Those Who Know Quality, Prefer
The Wisdom Light®.

---
Testimonial from an International customer:
"Hi! Today I received my beautiful crystal bowl and it sounds Divine. Thank you so much for keeping me updated along the the journey from the money order to the delivery notice and great packaging. Hope to purchase again in the future, cheers."
- C. O'Neill, Exeter, Australia
---
Discover 13 Benefits of The Wisdom Light® Singing Quartz Crystal Bowls and Singing Crystal Pyramids:
Highest Quality Quartz Crystal Singing Bowls, Crystal Singing Pyramids and Accessories
The Best Quality, Purest American Quartz available
Many sizes and 3 styles (Opaque/Frosted, Optically Clear, Handled Singing Bowls)
Purchase your Crystal Bowls by Chakra, Musical Note, Astrological Sign, Endocrine System.
Om Bowls™, Zeal/Persecution bowls, Earth Star bowls™, High Chakra Bowls.
CUSTOM SETS: We musically match every set & customize to your needs. 7, 8, 9, 12, 17 note sets, Trios, Quartets, ……
We note identify our Quartz Singing Pyramids for you at no extra charge.
Renowned amongst our customers for going the extra mile to provide personalized customer attention whether you are nearby or across the globe under the Southern Cross.
All our cases and accessories are VEGAN and Cruelty-Free.
A Free, Premium Vegan, Cruelty-Free Striker made to order of only USA Materials is included with every bowl or pyramid ordered.
We ship worldwide at significantly discounted international shipping and many items are shipped completely free within the Continental US.
Our 800 number is not just for the US, but for all our North American friends.
Personalized assistance is available from Imara, top-ranked Master Psychic, who uses her renown skills to help you with selecting the perfect bowl, pyramid, set for you. Teacher, and founder of the Wisdom Light Imara freely shares her bowl expertise of 30 years with Wisdom Light Bowlkeepers™
Stability and knowledge trusted around the world. The Wisdom Light® has been selling quartz crystal sound healing bowls and accessories to consumers and retailers around the globe since the 80's. Referrals that built our business speak for our integrity and reliability.
---
Words of Praise, from yet another satisfied customer:
"Oh my goodness, thank you so much!! This bowl is absolutely magnificent. She began ringing as soon as I set her down, I kid you not. She is absolutely fantastic. Her sound and richness is so incredibly pure and huge! Your packaging was absolutely wonderful. Thank you. I'm so grateful I was lead to your site! We couldn't be happier. Many thanks," Stephanie, Alexandria
What our customers say:
"GOOD MORNING! JUST WANTED YOU TO KNOW I FORWARDED YOUR SITE TO ALL MY CONTACTS, RAVING ABOUT YOUR CRYSTAL BOWLS, QUARTZ WEAR, AND YOUR SPARKLING, BEAUTIFUL, MYSTICAL SELF. Blessings of Light, Love and LAUGHTER through sound. FEEL THE HUGS,"
-LP, Healer, Teacher, Reiki Master Stephanie, Alexandria